The Go travel grant enabled me to take an undefined route through Europe,
which in the end led me to Vienna, Zurich and Berlin,
to explore different aspects of, transit, current political tendencies and the idea of a borderless Europe.
The way I do research is neither linear nor calculable.
It mostly consists of diverse sources that are brought together in some form of -fuzzy logic-
and then become visible in the final appearance of the artworks.
With a vague concept in mind, I started into the working period in October 2018.
Over time I realized that my initial interest had shifted to a broader view on society
that manifests in the fact that in a dualistic view of the world,
certain population groups are defined as economically and socially superfluous.
The works I produced by now are functioning as fragments of a greater narrative I plan to follow up on in the future
by revisiting Georg Simmel's question: "How is society possible?"
Thanks a lot Ruhr Residence.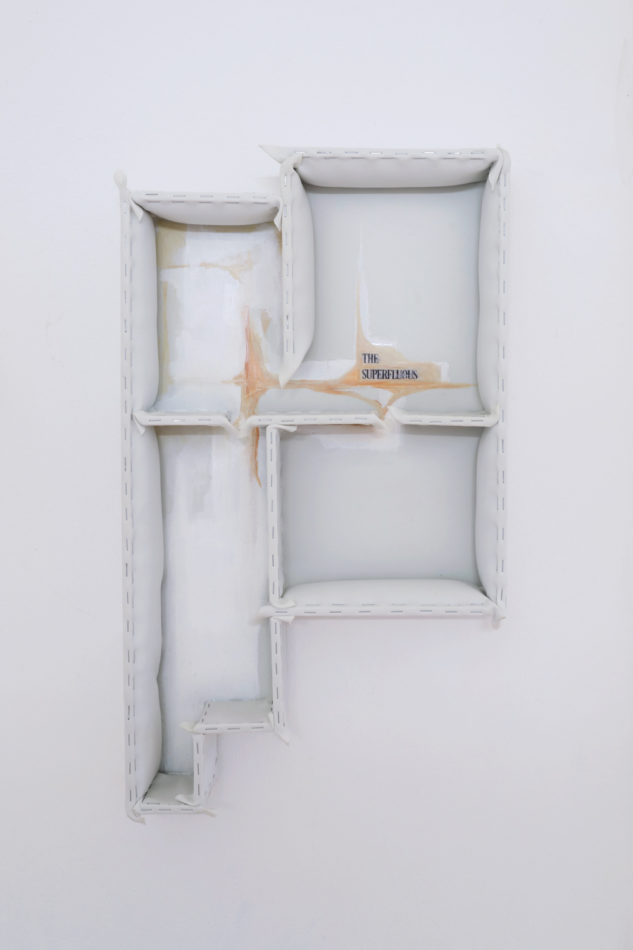 "The Superfluous / Die Ueberfluessigen", 2018
       wood, faux leather, foam, acrylic, epoxy
        57 cm x 33,5 cm x 8 cm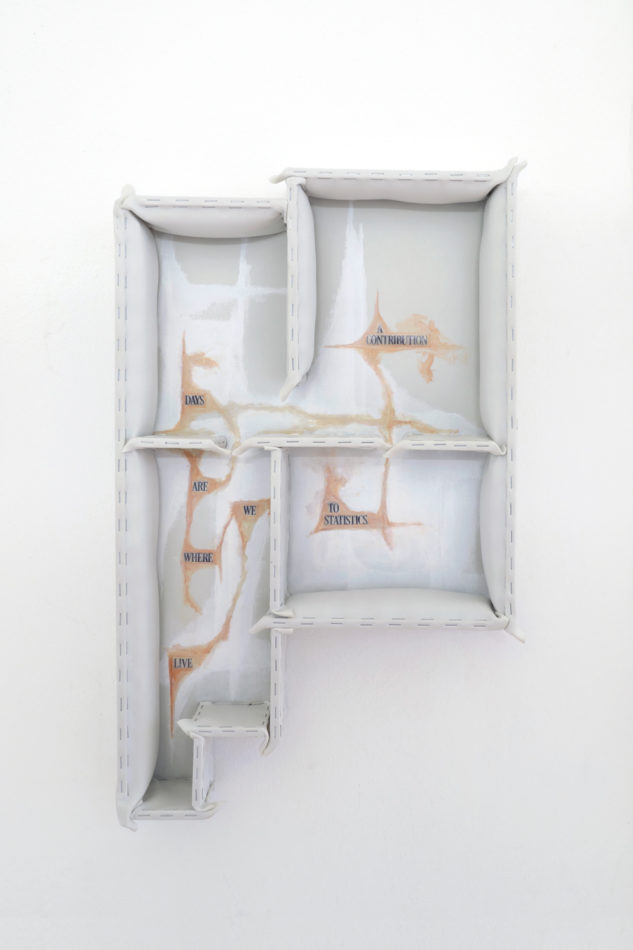 "a contribution to statistics, days are where we live", 2018
   wood, faux leather, foam, acrylic, epoxy
   57 cm x 33,5 cm x 8 cm

Detail